Engineered for
right-handed comfort
The Clutch 2 is shaped for both palm and claw-grip right-handed gamers, and ensures maximum comfort with the oleophobic paint and textured rubber side grips.
Rubber side grips
Textured grips for ultimate comfort
Fits any style
Perfect for both palm and claw-grip users
Best in class
optical sensor
The Pixart 3360 is one of the world's best sensors, with split-second accuracy and precision. Additional features such as ability to adjust lift-off-distance, and lower CPI increments give the user full control.
Ultra precise
1000Hz Polling Rate, 1ms response time
Powerful OP Software
With Fnatic OP, our powerful cross-platform software, you can completely customise all of your Gear to make it as powerful as you are. Allowing for RGB control, mappable buttons, custom macros, unique actions and more, OP makes you OP.
8 lighting modes
Animated and unique lighting
6 Customisable buttons
Make it exactly how you like with OP software
Tough guy mouse
Built to withstand more than normal wear-and-tear. This mouse is rage-proof thanks to the tier-1 factory built and drop-tested durability found in the Clutch 2.
Customer Reviews
Write a Review
Ask a Question
29/08/2021
Rekkles

Sweden
I recommend this product
THIS MADE ME GET HIGHER ELO
Guys i cant stress enough how good this mouse is, I went from teemo main in iron 2 to draven main in bronze 1. I have not yet reached promos but im hoping this mouse has a secret button on it so i can gain some more elo.
The team here at Fnatic is thrilled to hear such good feedback, and we're proud to be able to provide you with a great gaming experience and that you are leveling up with our Gear. This will help us to stay on the right track and to provide quality service. :) #ALWAYSFNATIC
24/08/2021
roberto b.

Italy
I recommend this product
Ottimo mouse
Mouse professionale per veri gamers. Molto grande quindi non adatto per mani piccole. Consigliato
We love that you are enjoying the Clutch 2 and that you are able to utilize it for your maximum gaming potential. :) #ALWAYSFNATIC  
24/08/2021
Leopold E.

Austria
I recommend this product
Clutch 2 review
Its looking very nice and works well
27/07/2021
Anonymous

France
I recommend this product
Clutch 2 Review
It fits well in my hand, good looking and supporting my fav org <3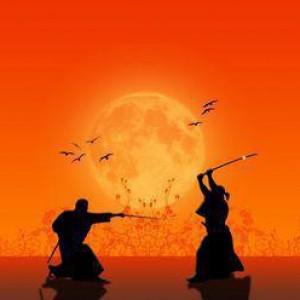 GE
14/07/2021
Gavin E.

Australia
I recommend this product
The best
I don't buy any other mouse. i get it shipped from Fnatic across from the other side the world; but its worth it.
2 year warranty on all Gear products
Free shipping on all orders over €100
5 days a week support and live chat