The REACT headset has been designed to provide maximum advantage in-game through audio. Distinguish the most important sounds with clarity, whilst providing crystal clear comms to teammates.
It's a headset crafted by the world's elite esports athletes, for performance, at an incredibly affordable price.
Customer Reviews
Write a Review
Ask a Question
10/05/2021
Anonymous

IT
24/04/2021
Rolandas B.

LT
REACT Headset
Super support team, great product. allows you to play whit out dostractions. one of the best leatcher cups i ever had in my hands. really good mic and good idea for separate long cable, love it.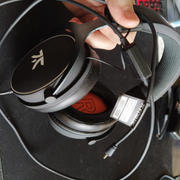 Thanks for an amazing review! Drop us a message any time, we're always happy to help!
22/04/2021
Quentin D.

FR
Excellent je recommande
Ce casque est juste incroyable pour le prix, je joue sur console et c'est un réel plaisir au niveau du son! Adapté à tout style de jeu du rpg au fps pour une immersion dingue !!
RW
22/04/2021
Raul W.

DE
Very good
I really like the clean sound for competitive gaming! The microphone is also very good!
17/04/2021
Anonymous

DK
Good headset
I like you're headset, it fits well and it's very light, you don't feel like you have it on. The sound is great and the mic is very good.
2 year warranty on all Gear products
Free shipping on all orders over $100
5 days a week support and live chat